I was thinking of having breakfast for supper but decided to wait until tomorrow.  Tonight, I prepared a ham steak and some roasted potatoes.
Ingredients for Ham:
One Frick's Bone-In Ham Steak (approximately one pound)
One can of Dole Pineapple Slices (I think I used the 20 ounce can today)
 1/4 cup of Maple Grove Pure 100% Maple Syrup (You can use more maple syrup if you'd like.  My teen kept saying "More, more!" but I'm diabetic and so is hubby, and I need to be careful, no matter what the teen says)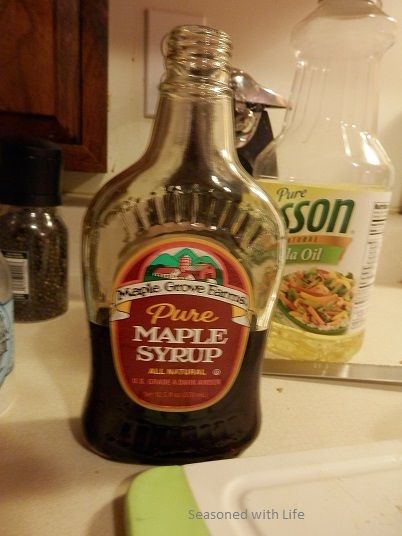 Okay, now that you've got the ingredients for the ham, it's time to start the potatoes because they take longer than the ham.
Ingredients:
Two small sweet potatoes
One large russet potato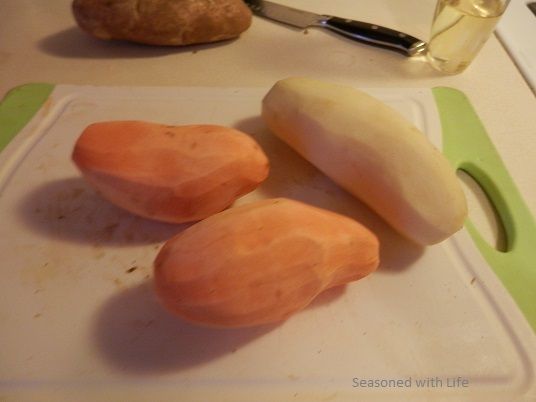 1/4 cup Wesson Canola Oil
Preheat oven to 350 degrees F.
Slice potatoes into one-inch cubes and toss into baking dish with the oil; make sure that all sides of the potatoes are covered with the oil.  Set timer for 15 minutes.  At the end of 15 minutes, use a spatula to shuffle the potatoes around.  Set timer for 15 more minutes.  Check for doneness.  If they're fork-tender, turn off the timer and start the ham.  By the time the ham is hot and ready to go, the potatoes will be.
Add the maple syrup and let the liquids boil.  Remember, the ham has been smoked so it's already cooked; it just needs to get hot.  The ham and pineapple and syrup should boil for about five to eight minutes.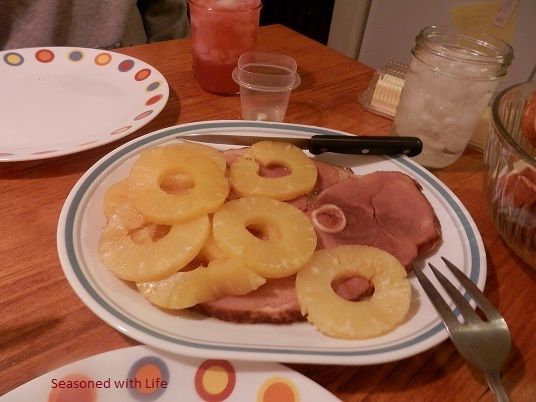 Looks pretty good doesn't it?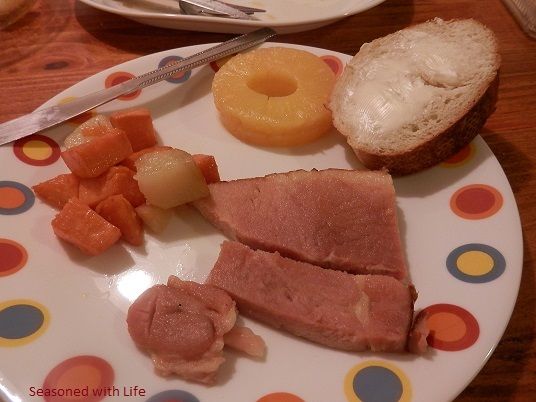 It was!