I don't usually love left-overs but, wow, I love it when we have left-over roast beef because that means I can make a yummy sandwich!
Ingredients:
One bagel (I buy Sara Lee brand)
Roast beef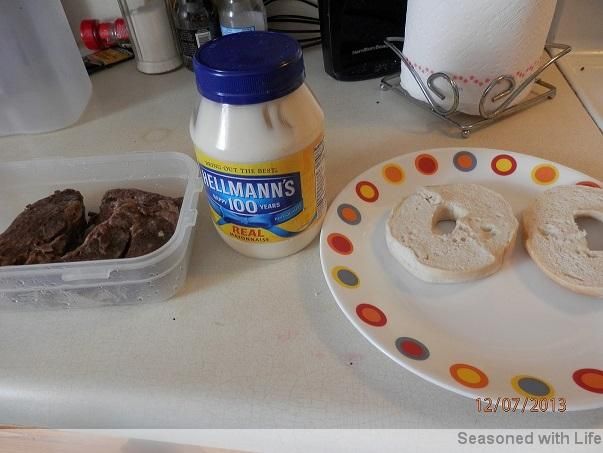 Of course, if you don't like mayo, you could use anything else…me, I like mayo on my sandwiches.  So, smother your bagel with your mayo.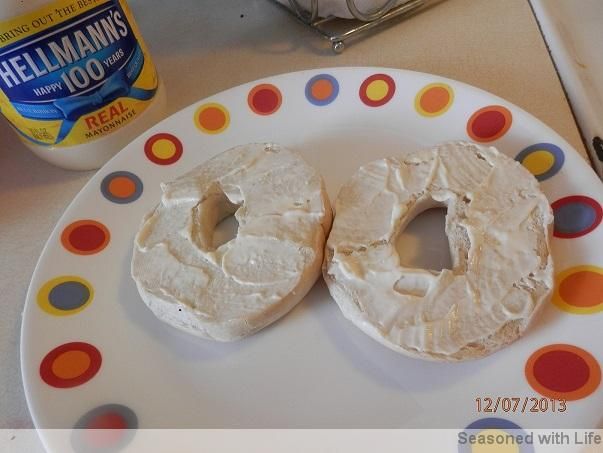 Now, top with roast beef.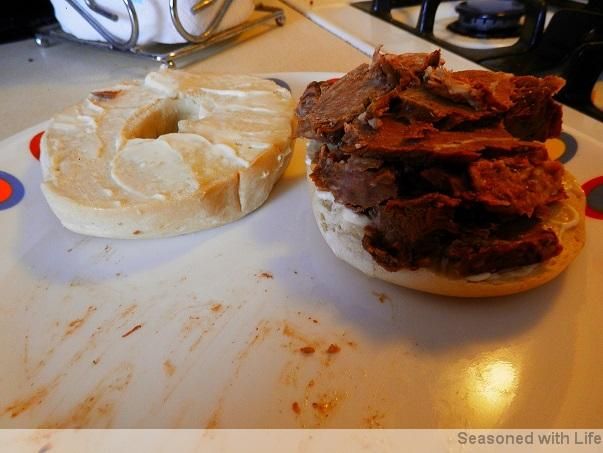 Yum!  Plop the top of your bagel on – and eat!